Professional Carpet Cleaning and Upholstery Cleaning in La Crosse & Onalaska
Chem-Dry of La Crosse offers professional carpet cleaning and upholstery cleaning in La Crosse & Onalaska. Instead of steam cleaning or shampooing, we use the cleaning power of carbonation to penetrate deep into the fabric of your carpet and upholstery and push dirt and allergens to the surface where we can extract it. This process uses 80% less water than traditional steam cleaning, allowing your carpet to dry in 1-2 hours instead of 1-2 days. Wet carpets foster the growth of mold and mildew, causing a musty smell and poor air quality, but with Chem-Dry of La Crosse you don't have to worry.
Green Carpet & Upholstery Cleaning
Many carpet cleaning solutions use soaps and detergents which leave a sticky, dirt-attracting film, making it more difficult to keep you carpets clean. Chem-Dry's patented carpet cleaning solution, The Natural, uses carbonation instead of detergents, so no sticky residue is left over. The Natural is green-certified and 100% non-toxic, containing only products found on the FDA's G.R.A.S. (generally recognized as safe) list. When Chem-Dry of La Crosse cleans your home, you can trust that our proprietary process combined with our non-toxic, green-certified solution will leave your home not only cleaner but safer and healthier, too.
Our professionally-trained technicians here at Chem-Dry of La Crosse are dedicated to providing an outstanding cleaning experience and will treat your home and family with the respect you deserve.
Carpet & Upholstery Cleaning
Rated
5
/5 based on
15
customer reviews
Learn More
A Healthier Home
Chem-Dry's mission is helping people live healthy lives starting with clean carpets and a healthy home. Our proprietary Hot Carbonating Extraction cleaning process penetrates deep into the fibers, removing an average of 98% of common household allergens from carpets and upholstery.
Our green-certified solution, The Natural®, contains no dirt attracting soaps or detergents so it's safe and non-toxic for your family & pets. And, Chem-Dry uses 80% less water than typical steam cleaning so carpets dry in hours instead of days, making it the safer and more convenient carpet cleaning choice. All of this means Chem-Dry cleans for your health like no one else.
Learn More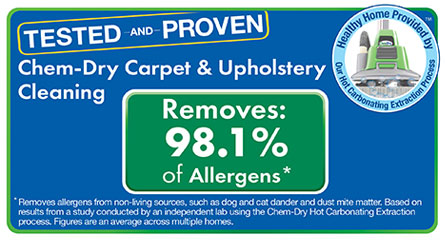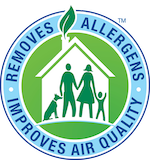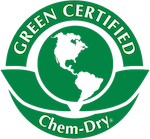 Get a Free Quote Today!
Trust the home health experts at Chem-Dry of La Crosse. Click below to access our form and provide us with your contact information and any other information about your needs. We'll contact you soon to schedule an in-home appointment so you'll be on your way to a cleaner, healthier home!